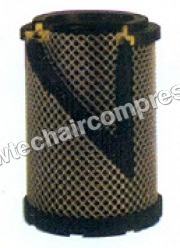 Carbon Filter
Product Description
CARBON FILTER
Filtering Media: Activated Carbon Granules.
Max. Particle Size: 0.01 Micron.
Max. Oil Conc.: 0.005 mg.m3.
Initial Pressure Drop: 0.06 bar
The filtration media in a carbon filter is activated carbon granules; activated carbon granules form a very good media for the purpose of filtration of the fact that the surface of carbon has millions of micro pores that affect the filtration process. These pores are highly absorbent, forming a strong chemical bond/attraction with the contaminants. The additional advantage with these carbon filters is there capacity to remove taste, smell and even colour, which make its application even more effective in the food processing industries.
Contact Us
Shop No. 2, Aditya Chls, Gun Sagar Nagar Opposite Bank Of Baroda, Kalwa West, Thane, Maharashtra, 400605, India
Phone :+918037268145